Get to know the principal of iUniversity Prep, Ms. Weiche. The best advice she has ever received is to find joy in everything you do. Help us give a big thank you to Dr. Weiche for all she does for her iUniveristy Prep students and staff. #WeAreGCISD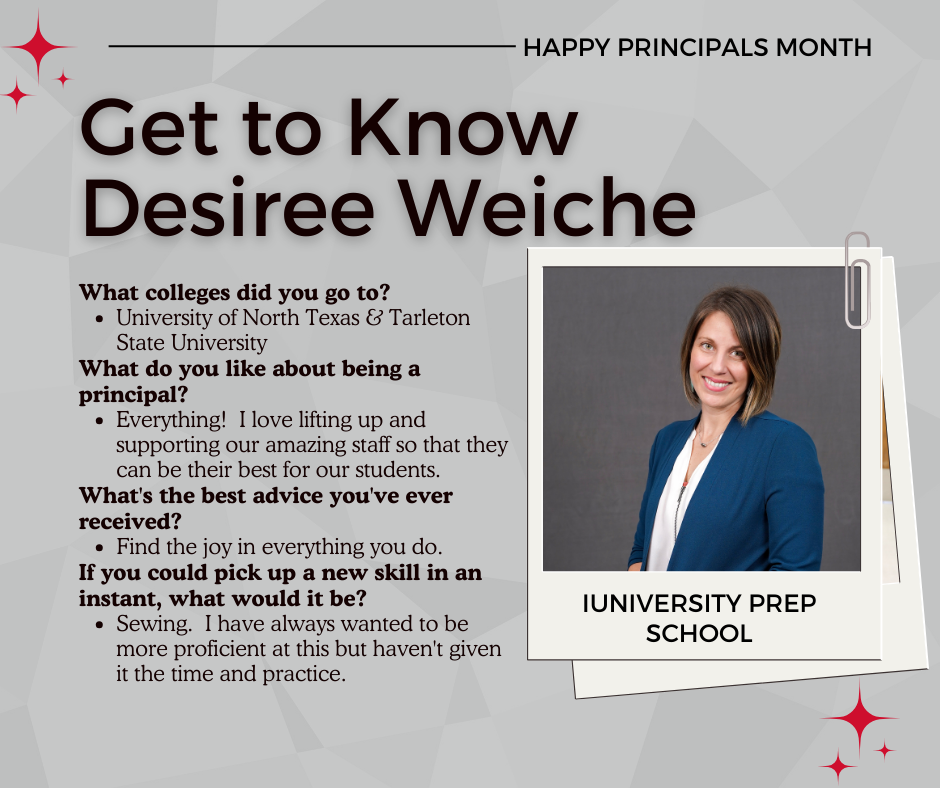 🚴‍♀️ 🏃🏼‍♀️🏊🏻‍♀️ iUPrep's Dean of Students Melissa Baker is an Ironman! 💪 We are all so proud of you! Please help us congratulate Mrs. Baker for her incredible accomplishment. #ExcellenceAnywhere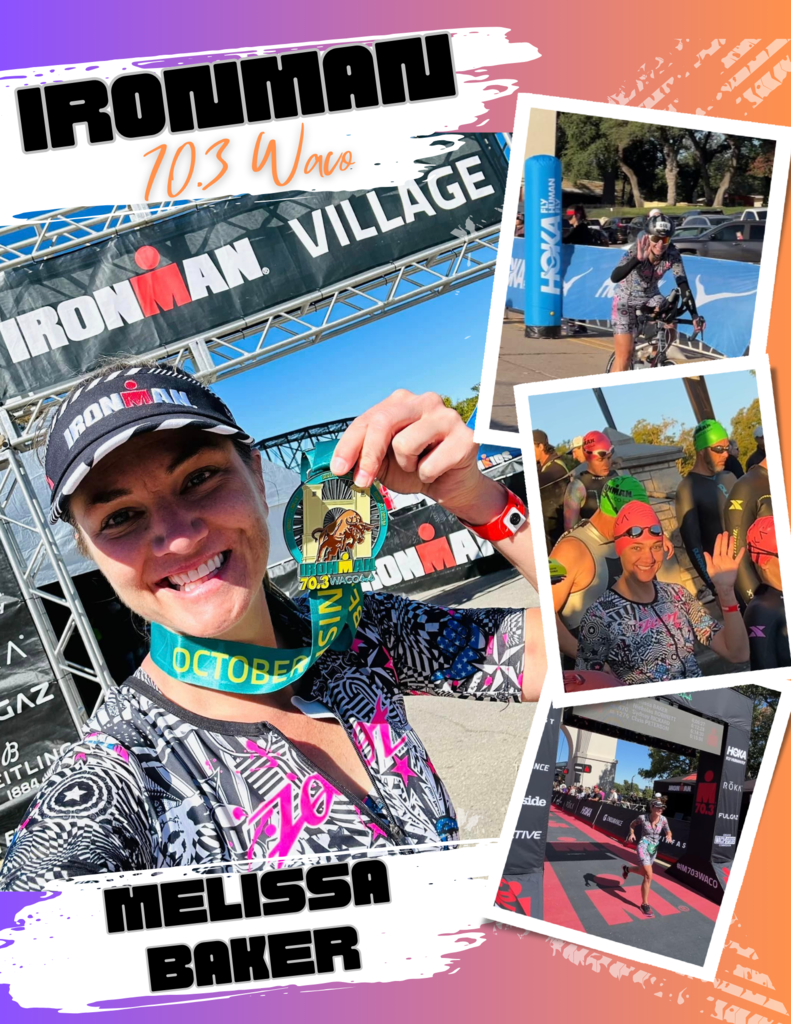 🏆iUniversity Prep was named #1 in Texas and #2 in America on Niche's 2024 Best Public Online High Schools ranking. 🏅 iUP has been at the top of the Texas list since it first qualified for the ranking in 2019. #iUPThrives Learn more:
https://www.gcisd.net/article/1280659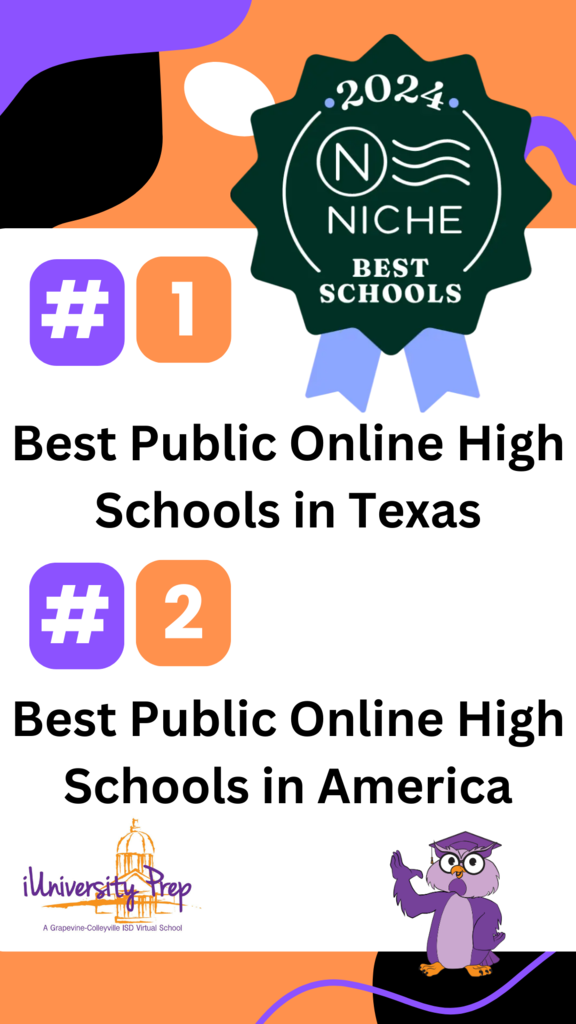 Reminder: Monday, October 9, is a student and teacher holiday. This includes all schools except Collegiate Academy. The District office will remain open, and we will welcome everyone back to school on Tuesday, October 10. Enjoy the three-day weekend.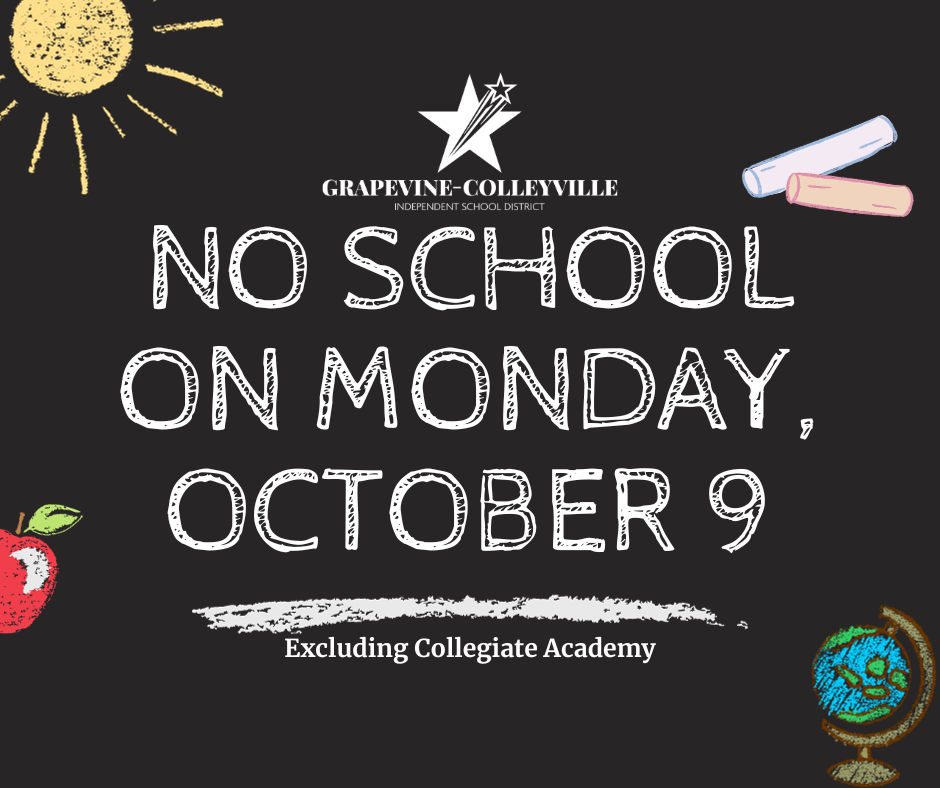 🦉 7th Grade Owl, Brayden Verret will be competing at the National Car Rental PGA Jr. League Championships in Frisco this weekend. You can catch Brayden live in action on ESPN! We wish you the best of luck this weekend, Garret! ⛳️ #ExcellenceAnywhere #ChooseWisely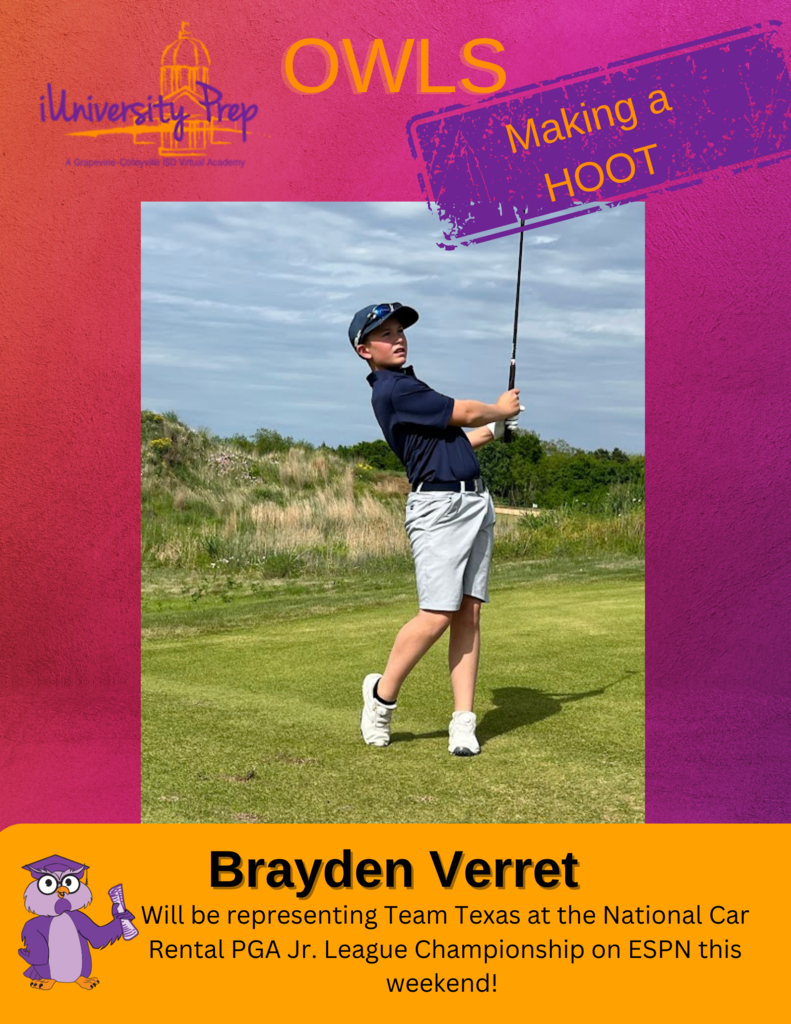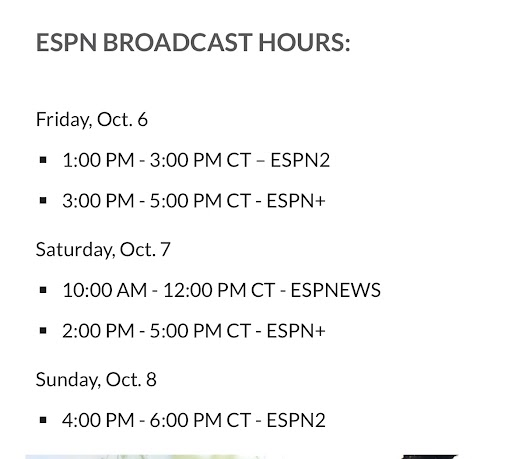 iUPrep's own Jocelyn Roberson and Team USA Women finish day one of their qualifying subdivision sitting on top of the leaderboard at the World Championships! Keep it up Team USA and go Jocelyn! 🇺🇸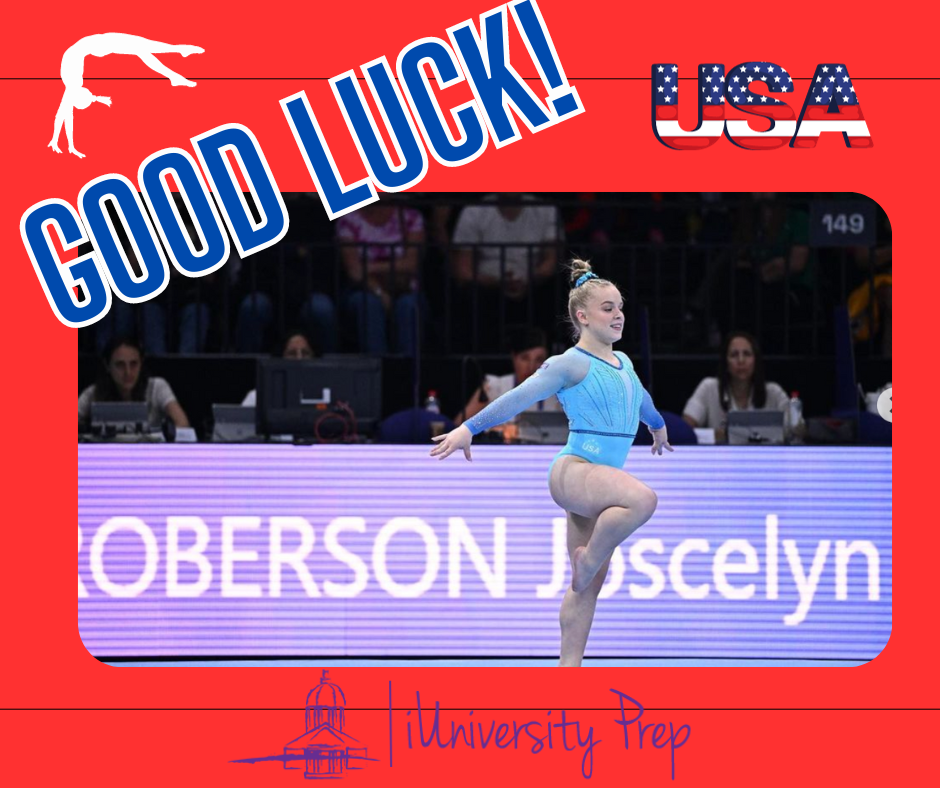 October 2 is World Bullying Prevention Day. Join GCISD in wearing blue shirts and boots to kick off the 17th Annual World Day of Bullying Prevention. #WeAreGCISD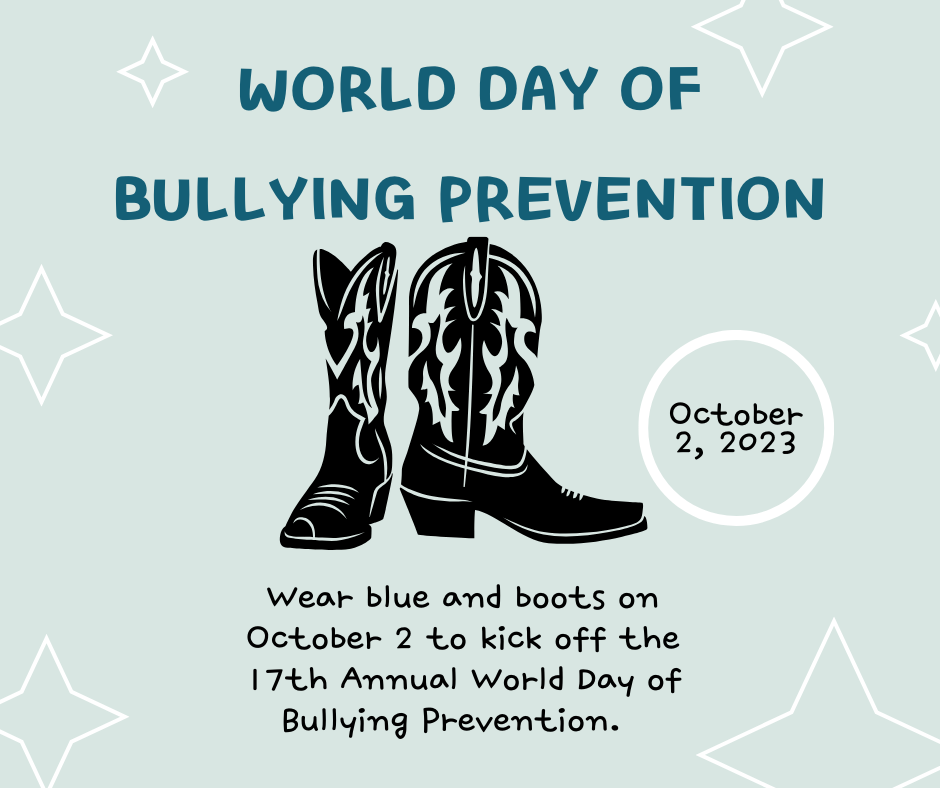 🦉Senior Owl, Joscelyn Roberson has earned a spot representing Team USA at the upcoming World Gymnastic Championships in Belgium and Chile. Joscelyn, we wish you the best of luck and will be cheering you on from Texas! 🇺🇸 #ExcellenceAnywhere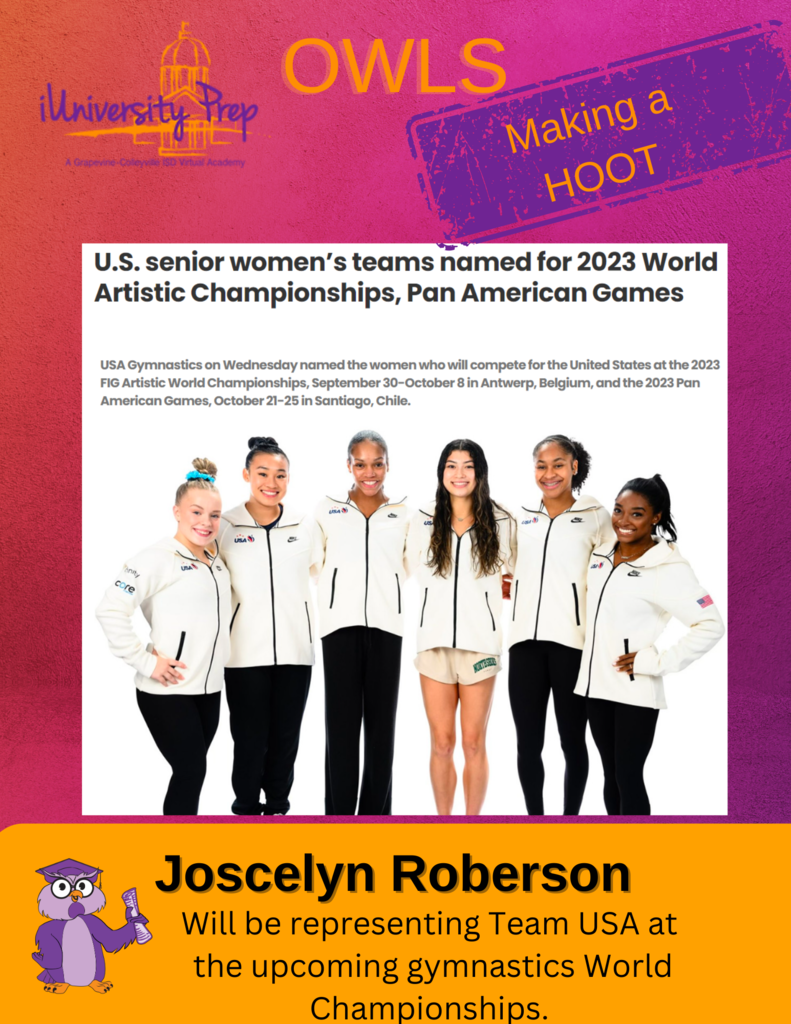 🎉 Tomorrow is the big day! It's the Back to School Bash! 🎊 🦉We hope to see some of you there! 👀Please check on the Virtual Vine or ask your Pride teacher for specific locations and times. 😄Can't make it tomorrow? 🗓Don't worry, more in-person events will be coming soon!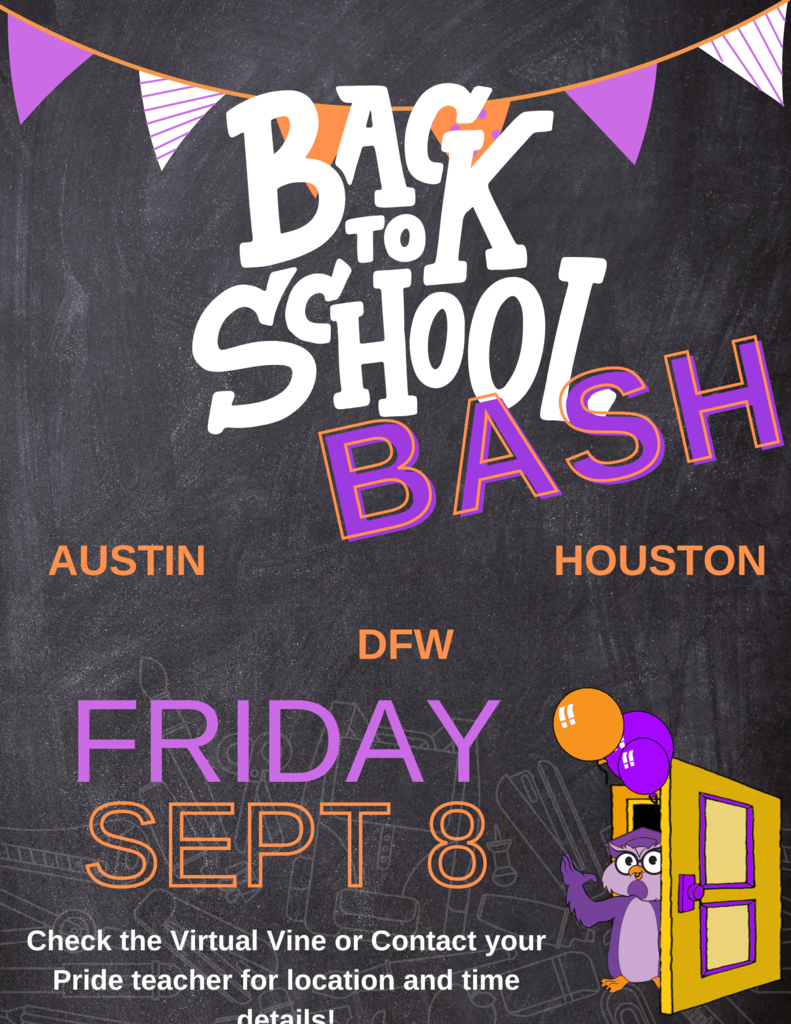 📢 Sending a big congratulations to 11th grade owl Evangeline Smith. She was just crowned National Miss American Victory Jr. Teen at this weekend's National competition in Orlando! 👑 ⭐️ Way to go, Evangeline! We are proud of you! 🦉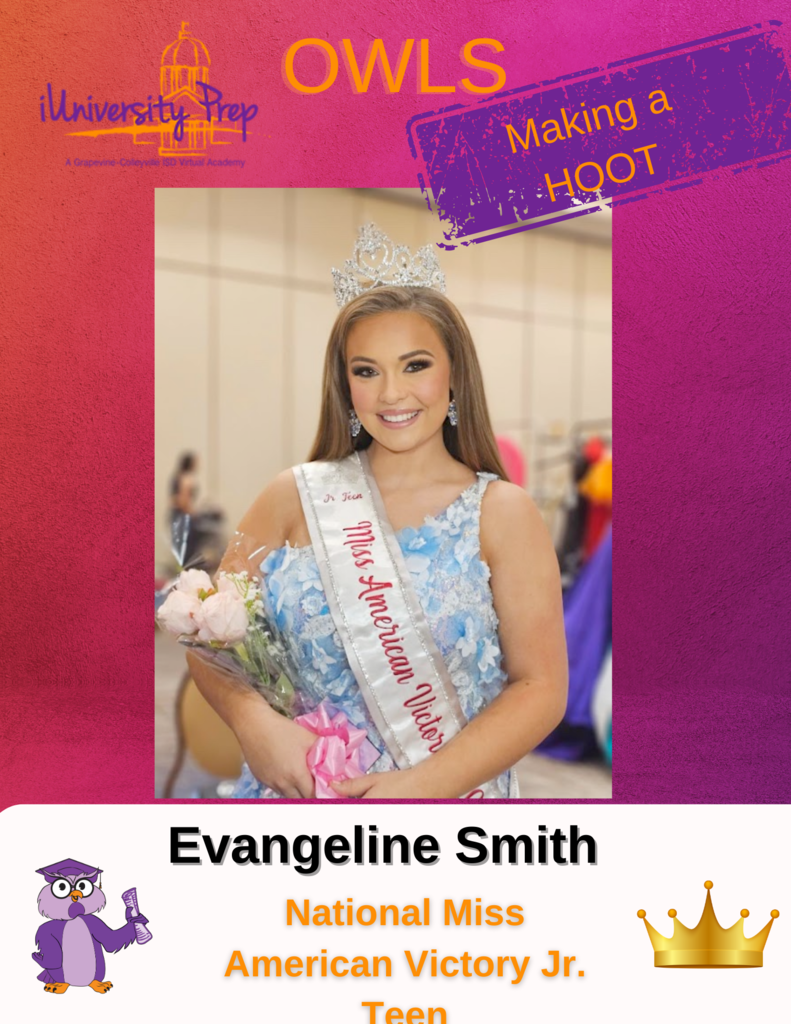 Effective 9/1/2023, Texas House Bill 114 requires a student to be placed in the Disciplinary Alternative Education Program (DAEP) if the student possesses, uses, or is under the influence of, or sells, gives, or delivers marijuana, THC, or an e-cigarette to another person within 300 feet of school property or at a school-related event. Parent may find the full version of the Bill here:
https://capitol.texas.gov/tlodocs/88R/billtext/pdf/HB00114F.pdf
The District encourages all families to talk with their students regarding the dangers associated with vaping or drug usage and to discuss the implications of this new law with your children, emphasizing the importance of adhering to school policies and laws for their own welfare and for the betterment of the school community as a whole. Your cooperation and support in ensuring that our district remains a safe and healthy educational environment for our students is deeply appreciated.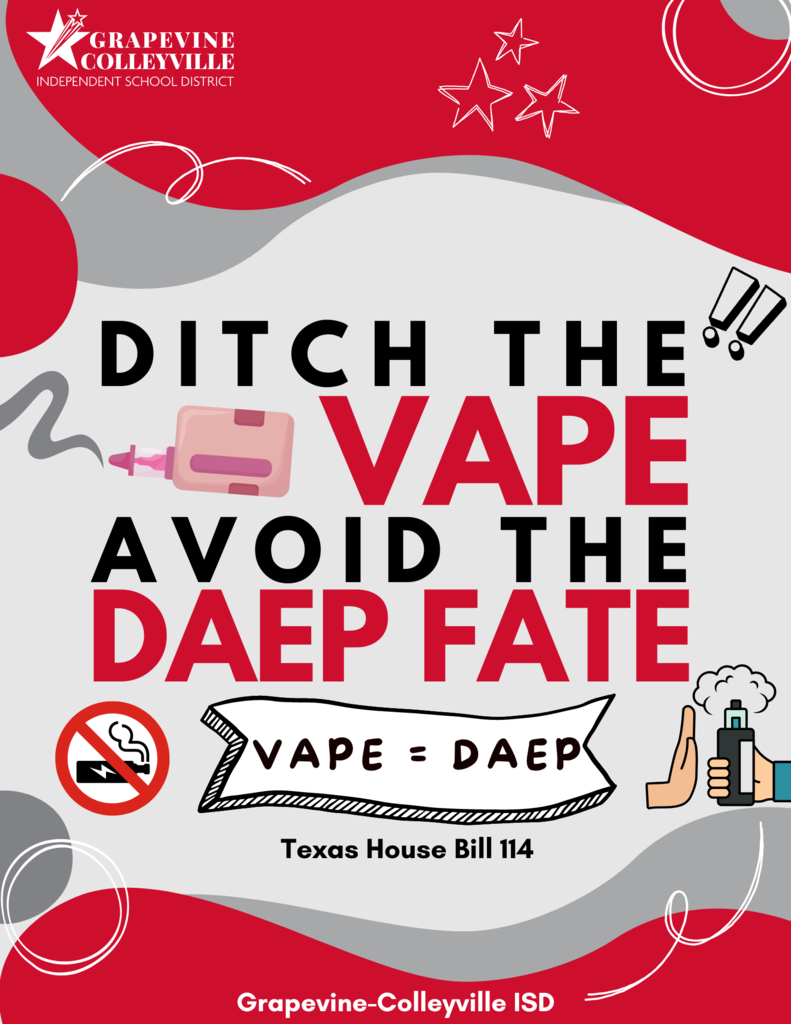 📢Great News! ⚠️ 🗒Planners and Wisely Stickers have been sent out. 📩 👀Be on the lookout for these hitting your mailboxes this week! 📬 ✈️As spoken about in Flight School last week, we are starting a segment called, "Where is your Wisely?" 🔍 🦉Is she on your favorite water bottle? Is she on your desk?🖥 Is she with you at tennis practice 🎾or maybe at the dance studio?🩰 We want to see it all! #️⃣Share on social media and use the hashtag #WhereisyourWisely? 💜We also have a google form where we are collected these images, you can visit the Virtual Vine to find this link or ask your Pride teacher. ⭐️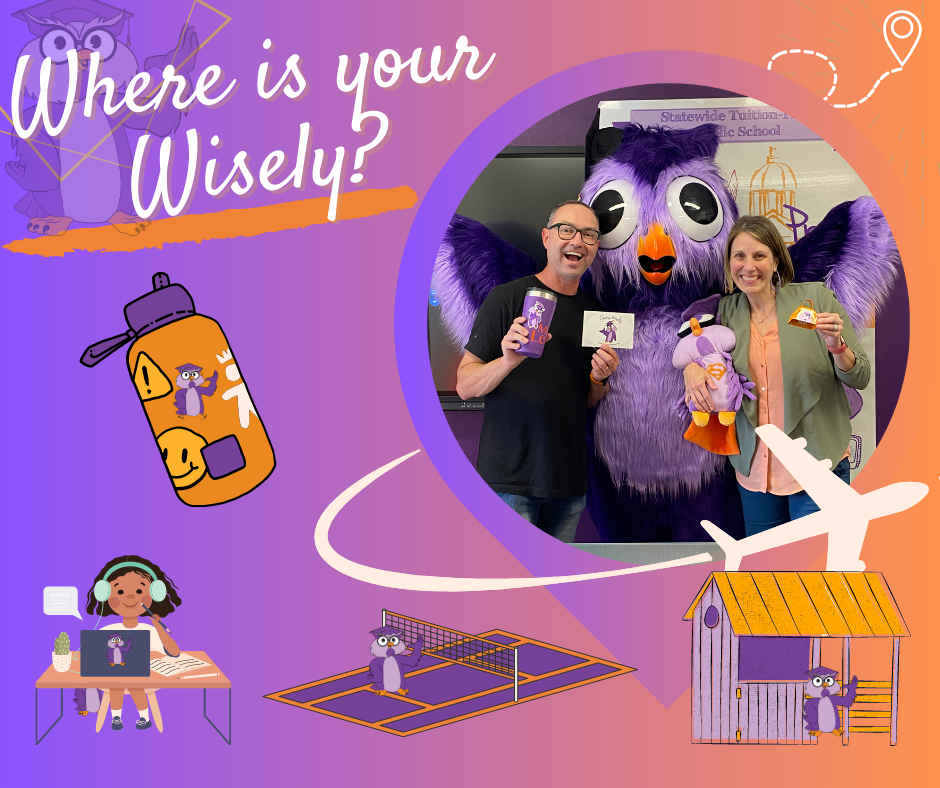 🔬Science Kit Pick Up! 🧪 We will 👀 you tomorrow, if you selected the "pickup" option for your science kit this year! See the graphic for details. If you selected "shipping" then hang tight and those science kits will be shipped next week! 🚚 📦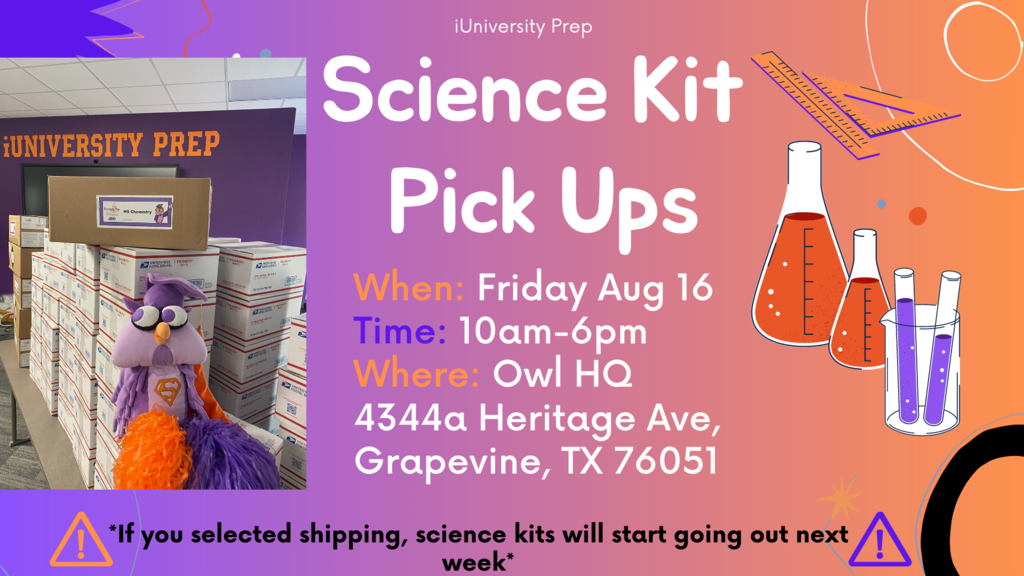 📚✨ Excited for a Spectacular School Year! 🎉✨ Hey there, iUPrep family! 🌟 It's that time of the year again when flight school begins and new adventures await. 🏫✏️ Let's kickstart this academic journey with tons of enthusiasm and make it a year to remember! 🌈💪 We want to send out lots of positivity and encouragement to all the incredible students stepping into their new virtual journeys as well as our returning Owls. You are capable of achieving anything you set your minds to, and this year is going to be no exception! 🌟🔥 Let's embrace new knowledge, forge unforgettable memories, and conquer any challenge that comes our way. Together, we've got this! 💫💜 Calling all amazing parents out there! 📣👨‍👩‍👧‍👦 It's time to capture those precious first-day moments with your kiddos and share the excitement with everyone. So don't forget to snap a shot and let us all witness the start of a fantastic educational journey! 📸🤩 ⚠️Don't forgot to post first day of school photos safely by following the amazing tips and guidelines GCISD has shared See post here
https://www.facebook.com/photo?fbid=674331618054025&set=a.551665560320632
😍🌟 Share your adorable first-day pictures using these trending hashtags and fill our feeds with pure happiness: #iUPThrives #excellenceanywhere #choosewisely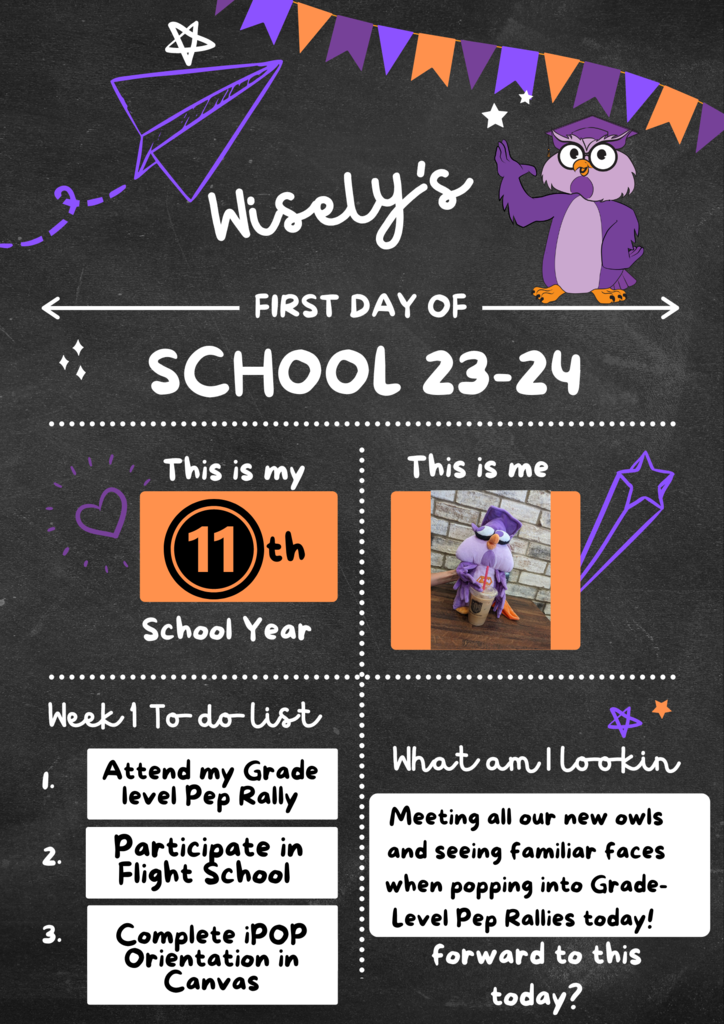 📅 Back to School Countdown! ⏳ It is almost time! 🎉 7 Days until the first day of school! 🎉 We have been having a blast meeting all the returning families and new families during Pride calls! 📢 Still considering attending iUP or know someone who is? We are STILL enrolling grades 5-10th! Visit our website
https://grapevinecolleyvilleisdtx.sites.thrillshare.com/o/iup/page/apply
or Give the office a call for more information! 817-305-4895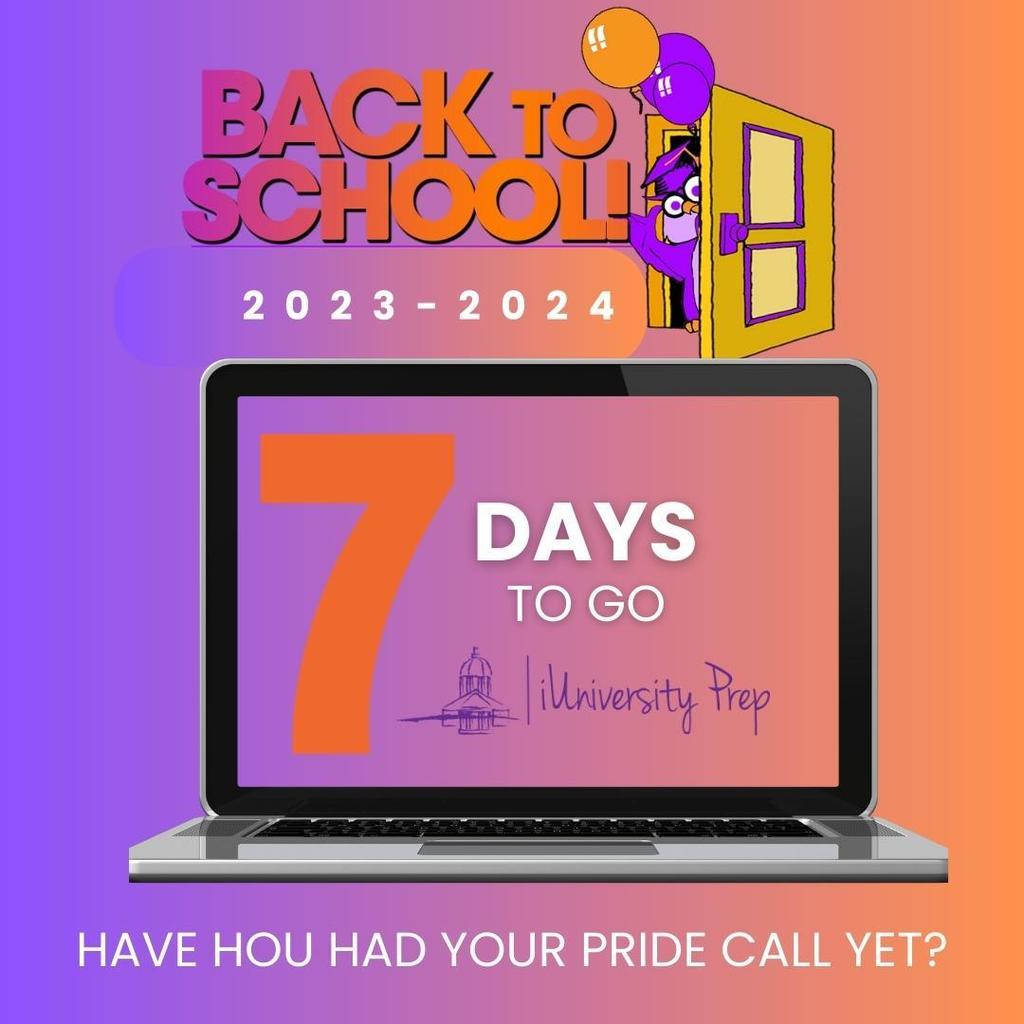 🥳 Great news! 💻 We are still enrolling for the upcoming school year! ℹ️ Call the office for more information on our upcoming information session happening this Friday 7/14!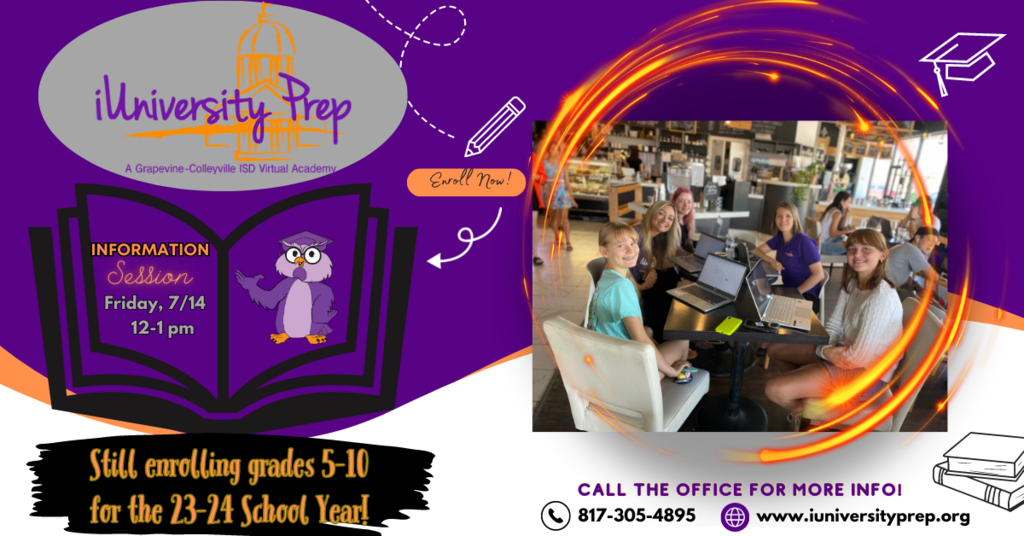 🦉 Wisely is back from her road trip to Houston & Austin. 🚗💨 Don't worry if you missed us face to face, you can still get all the information you need. Apply now or contact us with any questions! 📧 :
info.iuniversityprep@gcisd.net
📞: 817-305-4895 🖥:
www.iuniversityprep.org

🦉Wisely in Waco! One last stop before we fly back to the Owl's Nest! We had such a good time seeing our owls and meeting new ones! 💜 #iUPrep #choosewisely #exellenceanywhere #backtotheOwlsNest

💜 Wisely made a new friend, Buc-ee, together they stopped at HEB for some Cafe Olé and have finally arrived in Austin! Wisely, Mrs. Weiche and the crew are ready to meet you Austin Owls! 👋 #wiselyroadtrip #iUPrep #choosewisely #exellenceanywhere #AustinBound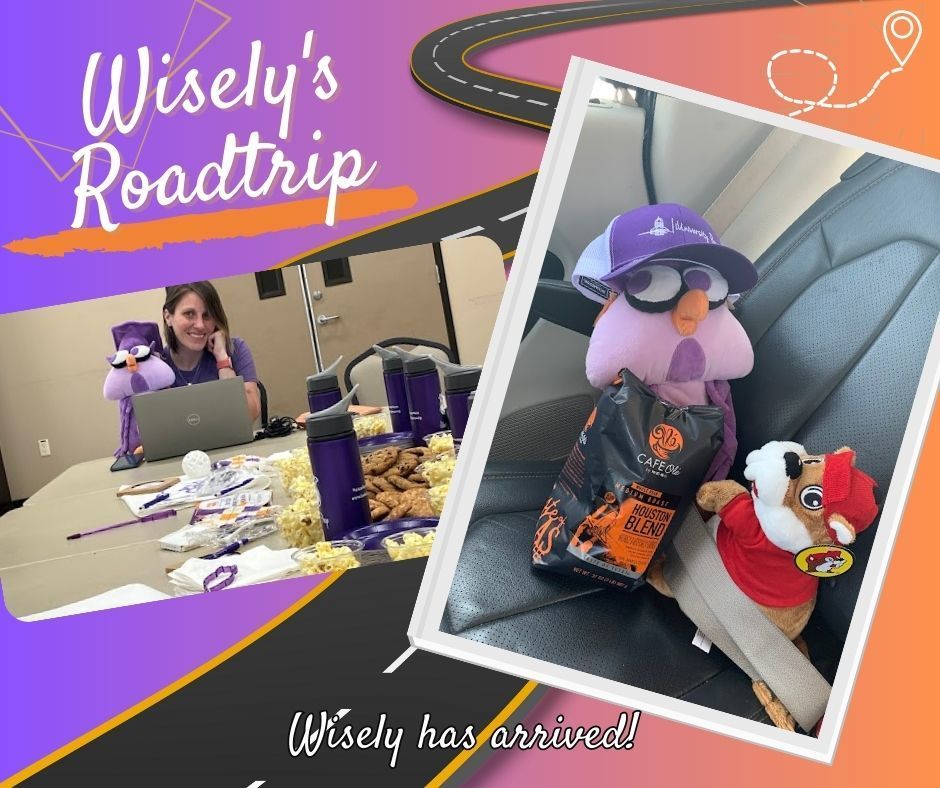 🦉Wisely has arrived in Houston and brought plenty of brand new swag! 💜 🌟 She is excited to see everyone! 🥳 #wiselyroadtrip #iUPrep #choosewisely #exellenceanywhere